First Time Buyer Perks
Before discussing the perks of being a first time buyer let's establish what one actually is. It is not always straightforward but generally you should meet the criteria set out below:
– You've never owned a home previously, either in the UK or abroad
– You only own, or have owned, a commercial property – such as a shop, restaurant, or salon that has no living space attached to it (such as a pub with upstairs accommodation).
– You've never owned a home previously, anywhere in the world, and are looking to purchase a buy-to-let home.
Buying your first home is exciting and worrying all at the same time especially amidst a pandemic. It may have taken a long time to save up the money for a deposit and factor in all the extra costs involved in relation to conveyancing, surveys and of course decoration but it's not all a financial drain. Here are several reasons why being a first time buyer is not only a momentous achievement, it is an advantage.
No More Rent
Buying your first home means you will move from paying someone else's mortgage to paying your own. Although in some ways this may be daunting if all goes well you will have something to show for the payments at the end.
The Better Buyer
As a first time buyer your offer on your dream home is likely to be more favourable to a seller given that the process is speedier. Once your offer has been accepted on a property, you're ready to move in. There is no waiting around for your own home to sell and you don't need to wait on anyone else on your side of the chain to get on with the process.
Money, Money, Money
From government schemes such as Help to Buy to exemptions in relation to Stamp Duty there are many ways in which buying a home can be significantly cheaper for a first time buyer.
Getting The Keys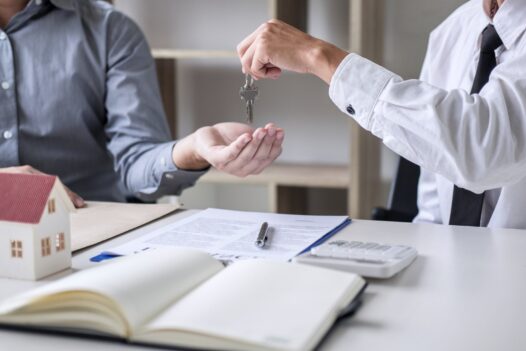 If you have found your dream home and itching to move in get in touch with us. We are a law firm based in Manchester with more than 10 years' experience as award-winning residential conveyancing  solicitors. Our thorough residential conveyancing services include the following:
Full legal support when buying or selling a residential property, including Buy to Let and other investments
Handling or mortgage transfer
Equity Release Schemes
Legal guidance on Buy to Let Schemes
Legal guidance on Right to Buy Schemes
Shariah finance
Sound legal advice on lease and freehold properties
Buying or selling a property at auction
Purchasing a new build
Interested in learning more about why Versus Law has built a standout reputation as one of the most conscientious and trustworthy residential conveyancing solicitors in Manchester? Contact us today on 0161 249 5087 or email us at property@versuslaw.co.uk for your FREE consultation. If you prefer, you can complete our contact form here. For a free no obligation quote use our conveyancing calculator by clicking here.