A comprehensive guide to conveyancing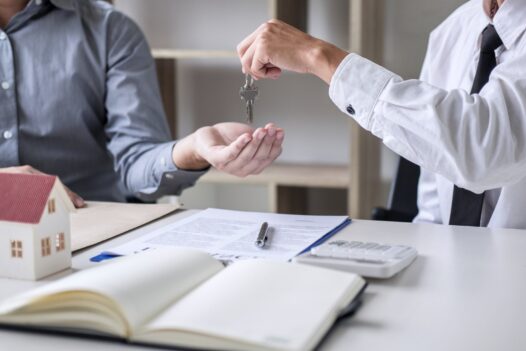 When buying or selling a house, a conveyancing legal expert is a key part to the process.  
Conveyancing can be the most complex part of moving to a new house for homeowners. Here at Versus Law we understand the frustration that can be felt when paperwork stands in the way of you purchasing or selling your home and do our best to make the experience as efficient and professional.  
What is conveyancing? 
Conveyancing is known as the legal process of transferring ownership of a property from one individual to another. It encompasses the entire body of legal-administrative work undertaken to allow for a house sale or purchase to be legally valid and the work is usually undertaken by a conveyancing solicitor. At Versus Law we deal with both commercial and residential properties.
Can I do the process independently? 
It is possible for homeowners to undertake conveyancing themselves. However, this can be extremely complicated and time consuming. It may also lead to errors being made which could open you up to legal issues down the line.  As specialists here at Versus Law, we have the expert knowledge that is needed should your transaction become complex. We cover all types of properties such as freehold and leasehold properties as well as other niche types of contracts. 
What are the costs of conveyancing?
The cost of conveyancing services vary depending on the property.  At Versus Law we have a handy calculator you can use to get a free no obligation quote.  
How long should the conveyancing process take?
On average, the process takes between eight and 12 weeks in total. However, this can vary case to case. 
Here is a breakdown of how it works: 
Phase 1: 
Commence communication with the seller's solicitor to attain the contract pack 

Conduct a survey by a regulated chartered surveyor 

Have the offer on the property accepted 

After the valuation has taken place liaise with the mortgage lender to approve the mortgage 
Phase 2:
Request and obtain a copy of your mortgage offer

Carry out local authority searches
Phase 3:
Examine the contract pack, results of local authority searches and mortgage offer

Consider likely completion dates and negotiate a date with your seller's conveyancing provider
Then, you will:
Communicate with mortgage provider about most suitable completion dates

Analyse the information, asking any questions about anything you haven't understood 
And finally, you will sign the final contract and return it to us– your solicitors.  Once this is signed you are bound to purchase or sell the property. 
Phase 4:
Notify the seller's solicitor and inform them you wish to advance with the contract exchange

You will then:
Send off the deposit to your conveyancing provider – us.
Phase 5:

As your conveyancing provider we will:
Exchange signed contracts with the seller's conveyancing provider
Send the deposit to the seller's conveyancer
Exchange to Completion:
Phase 1:

As your conveyancing provider, we will then:
Arrange the completion statement and send it to you

Prepare priority searches

Advise you about arranging building insurance
Phase 2:

Your conveyancing provider will:
Organise the transfer deed
You will:
Study, sign and return the transfer deed
Phase 3:

We will then:
Send the signed transfer deed to the seller's conveyancing solicitor

Ask for the finances from your mortgage lender
Phase 4:

As your conveyancing provider we will then:
Make the payment for the house to the seller's conveyancer

Obtain title deeds, handover deeds and proof of any unpaid mortgages you have redeemed
You will then:
Collect the keys to your new house once given the go ahead by the seller's solicitor

Make the move into your new home!
Phase 5:

We will then:
Provide the stamping office the transfer deed and any applicable stamp duty 

Send documents to HM Land Registry to register your ownership of the property
Phase 6:

As your conveyancing provider we will then:
Receive title deeds from HM Land Registry and send them to your mortgage lender if they have provided finance, or you if you are a cash buyer
It is important to note that although the process above is what is typically followed sometimes in the case of a complex case delays may occur. 
At Versus Law we have numerous 5 star reviews in relation to our conveyancing service and we offer a free initial consultation. Click here to use our handy conveyancing calculator and call us today on 0161 249 5087 or email us at info@versuslaw.co.uk to start your conveyancing journey.